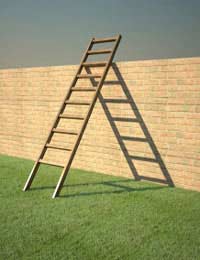 Building Survey, Sherborne
April 2017 – The proposed purchase of this property, a modern, chalet style 3 bedroom house located in Leigh close to Sherborne, included an integral garage and paddock.
Our building survey findings included a number of points for our clients' legal adviser relating to possible inaccuracies on the Land Registry plan concerning boundaries to the property, which adjoins the through road for the village, and clarification of responsibility for repairs to the boundary walls.  Issues or disputes regarding boundaries can be complex and it is always advisable to resolve these matters prior to purchase.
Generally we were able to advise that we found the house to be well built and well presented throughout, with only minor upgrading or modernisation anticipated.