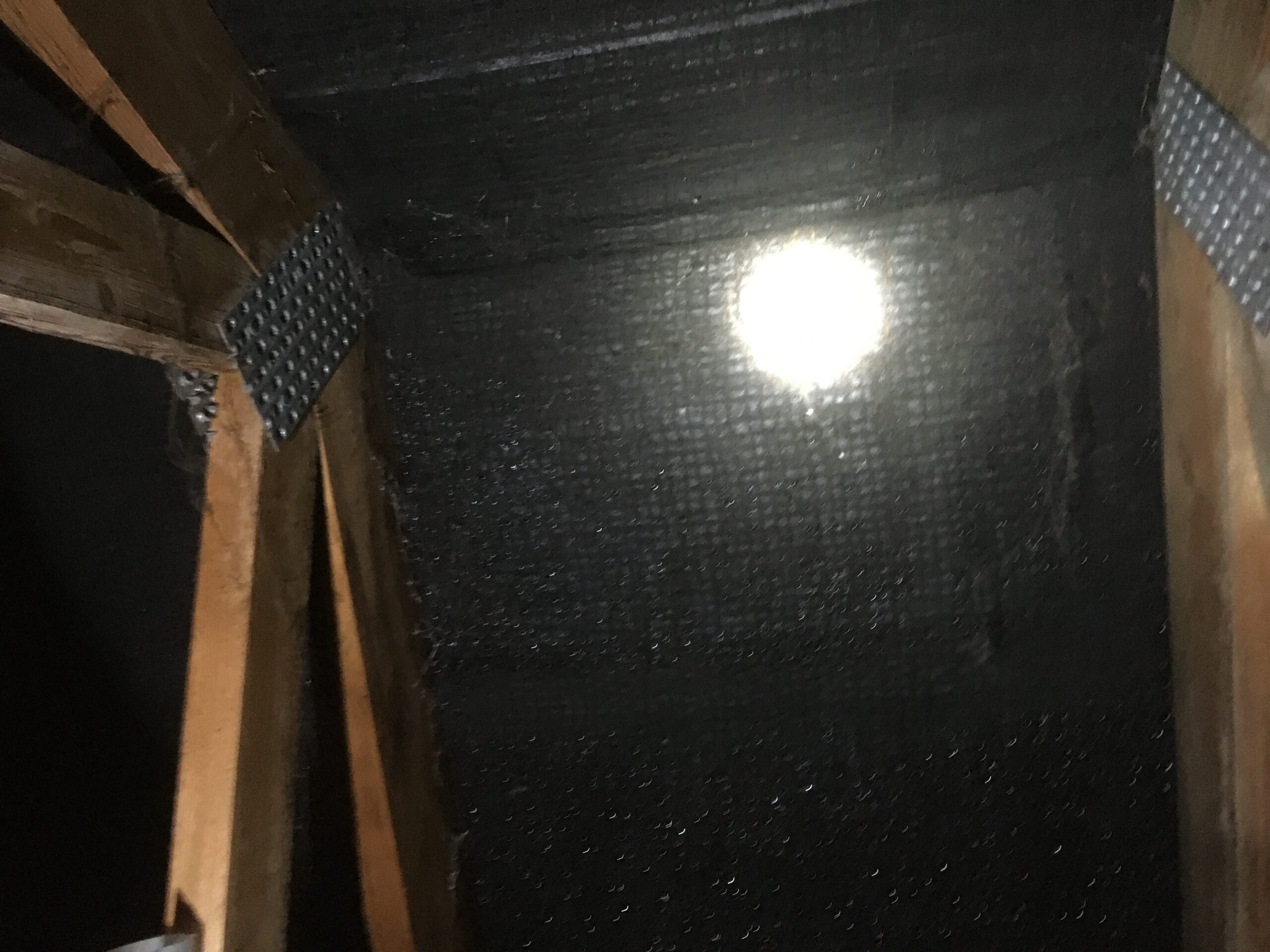 Condensation in the roof void
Now that winter is here and temperatures are dropping, it is important to check your roof void for condensation.
On a recent home survey at a relatively modern semi-detached house our surveyor found evidence of condensation to the underside of the main roof covering.
He felt that this was likely to relate to a lack of air ventilation. Although there was a vent strip to the soffit boarding at eaves height allowing air ventilation into the main roof void, this was possibly blocked by insulation material particularly along the inside of the front eaves roof void area.
His advice was that the insulation material should be pulled back so there is adequate airflow and air ventilation in the main roof void to avoid the worst effects of condensation, dampness and timber defects.