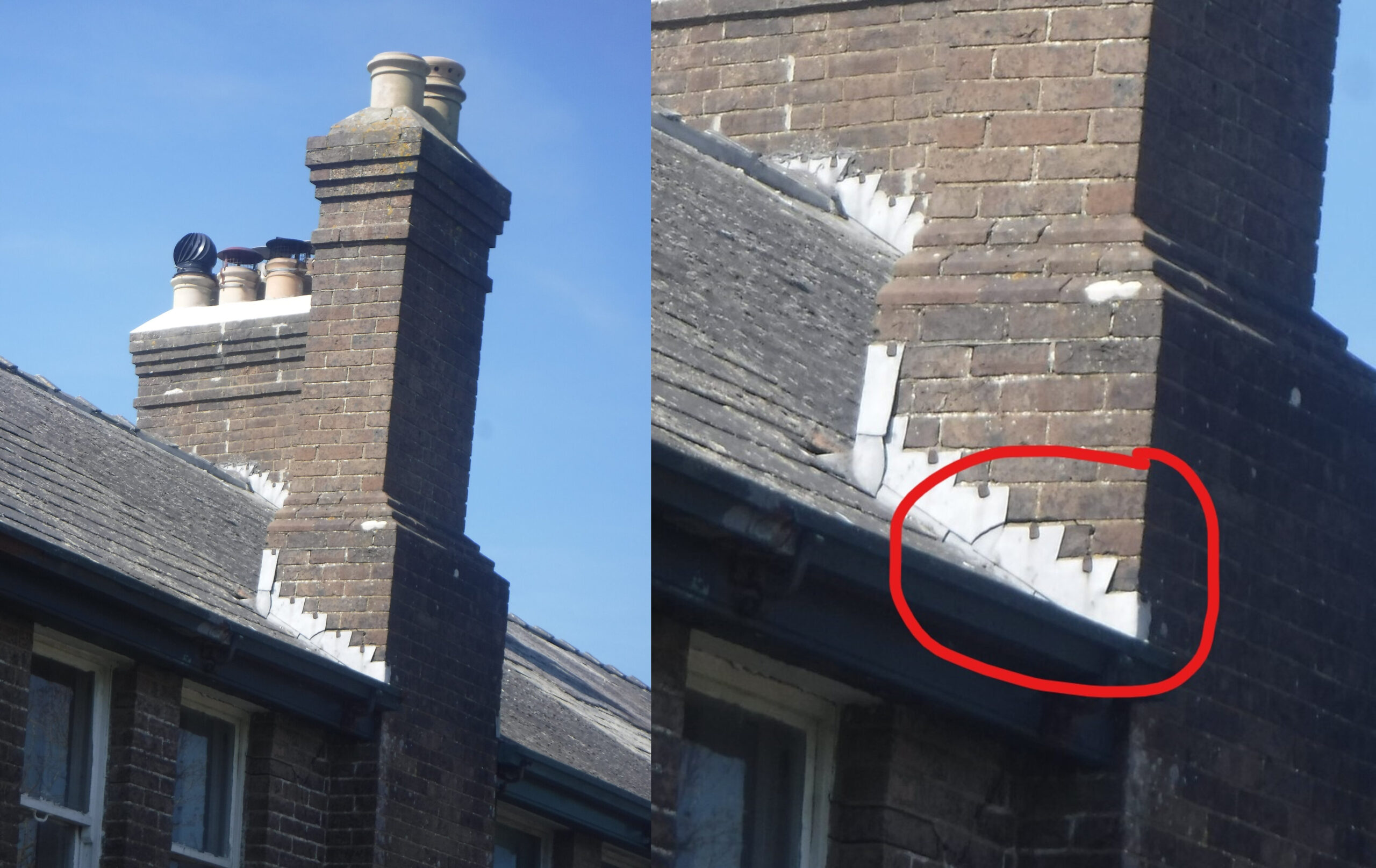 When does a leaning chimney become a problem?
Our surveyor was called out to look at a chimney on a house that is part of a row of old coastguard cottages in Dorset.
The chimney was leaning which was causing concern to the owner but was it a problem?
However, in this case, cracks were discovered at the bottom of the chimney stack (see photograph). The property is also in a very exposed position on the edge of the cliffs with frequent high winds.
A leaning chimney does not automatically mean it is structurally unstable. Neither does the presence of plaster cracks internally categorically indicate movement, as plasterwork in old properties often suffers failure and cracks are usually widespread in older-style properties.
The surveyor advised our client that works should be carried out as soon as possible to the stack. As the property was not Listed or in a Conservation Area the chimney stack could have been removed and not replaced (with the roof being made good) but this would have changed the overall appearance of the terrace as all the other chimneys have been retained, therefore it was advised that the chimney be taken down and rebuilt to modern best practice standards (i.e. to include damp proof trays to ensure weather tightness).
This work was likely to involve cooperation with the neighbour as the stack is shared and, failing this, may involve resorting to Party Wall legislation.