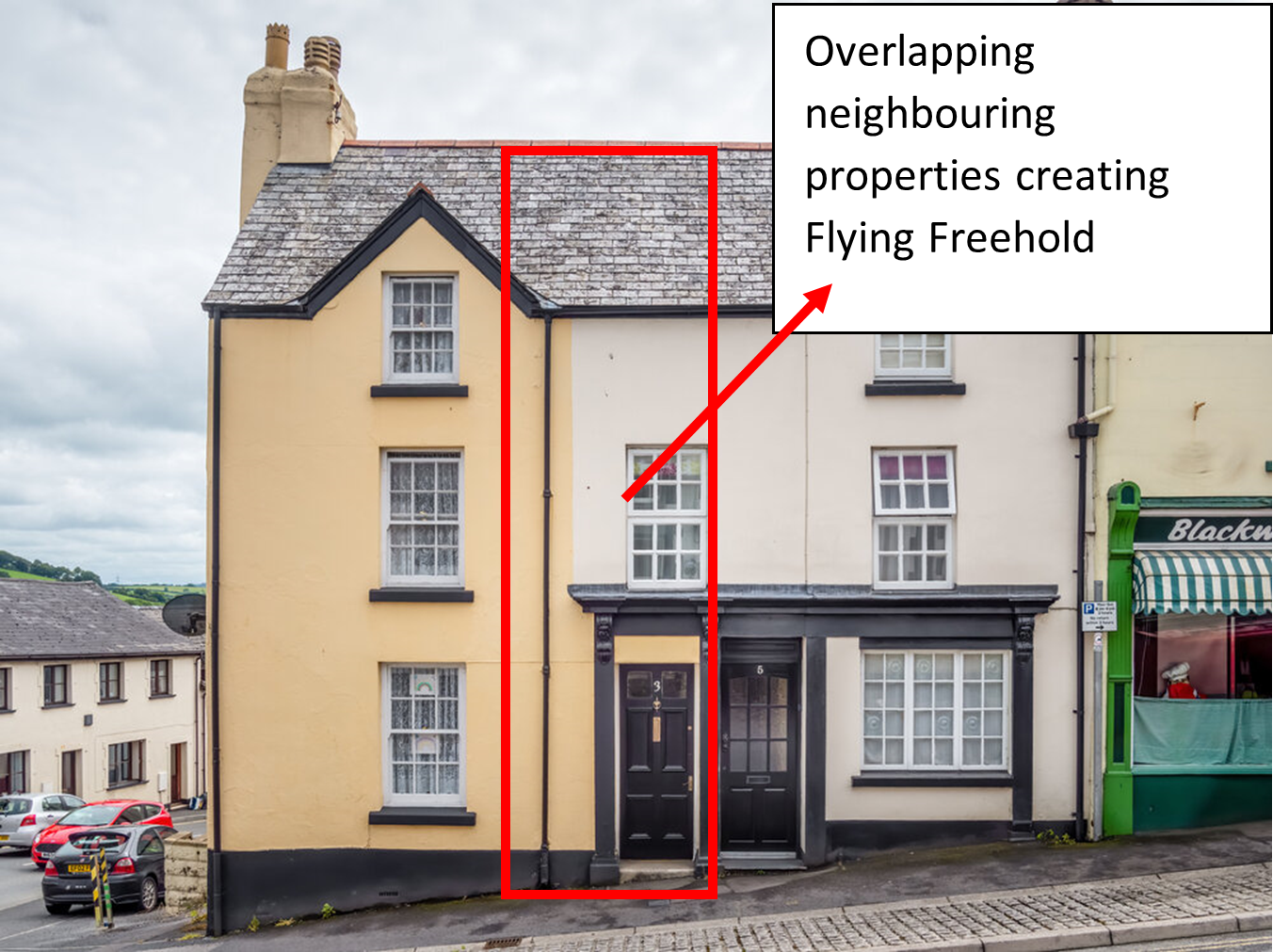 A flying freehold is when part one property either overhangs or lies beneath another property. There are a number of different types of flying freehold, such as:
a semi-detached or terraced house where two neighbouring properties do not have a straight line down the middle from top to bottom,
a balcony overhangs the neighbouring property,
a basement or cellar that runs under someone else's property or,
a maisonette or house where part of the property is located under or over another freehold property.
In many cases, the overall percentage of the property that falls under a flying freehold can be minimal and cause no issues. However, if buying a property with a large flying freehold, there are a few things you should consider.
Firstly, as a flying freehold area technically relates to two properties, any renovation works should be agreed to by both owners.
Secondly, there can be difficulties in agreeing/gaining access to the flying freehold area. If you are considering buying a property with a flying freehold above, you may not have direct access, or may struggle to gain permitted access to areas that require investigations or repairs.
Finally, mortgage lenders can be cautious about lending under these circumstances. Conveyancers or solicitors should always be consulted for legal understandings and clarity on flying freeholds.