Wessex Surveyors conducts property surveys & valuations in Dorset, South Somerset and East Devon
Wessex Surveyors
is a truly independent firm of Chartered Surveyors, with vast experience and local knowledge, which prides itself on providing a quality service in accordance with the ISVA (Independent Surveyors and Valuers Association) Charter.
The majority of our clients are private individuals but we also carry out work for Aster, Hastoe, Guinness Partnership, the Forestry Commission, the National Trust, Trinity House, Dorset Police, the RSPB and the Salvation Army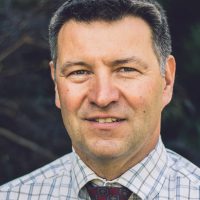 Ian Vicary 
– with over 25 years of experience – is regarded as an expert in his field.
Why choose Wessex Surveyors?
We offer:
Independent, impartial property advice
Energetic, caring and quality service
Reliable expertise, with over 25 years experience in property matters
A balanced, comprehensive opinion
Integrity, completely uninfluenced by any other organisation or person
We are able to guide clients towards reputable contractors in the area but DO NOT charge referral fees
Testimonials
A high proportion of our clients are returning customers
Thank you so much for resending the pictures of ............ Cottage. I have just spent a happy hour going through them. Also thank Ian for doing such a comprehensive and informative survey. We have a lot to think about now. Mrs W, Sevenoaks Building Survey on detached 3 bedroom country…read more→
I just wanted to say how pleased we are with your thorough and detailed report. Your observations and additional notes are particularly appreciated and extremely helpful. There are a few things that you have highlighted that we will definitely investigate further. We are delighted that, on the face of it,…read more→
Many thanks for the report. The prompt way in which the work was done as well as the comprehensive and clear nature of the report are much appreciated. If you need a testimonial from me, I'd be more than happy to provide one. Many thanks again.