Wessex Surveyors conducts property and building surveys in Dorset, Somerset and Devon
Wessex Surveyors
is a truly independent firm of Chartered Surveyors, with vast experience and local knowledge, which prides itself on providing a quality service in accordance with the ISVA (Independent Surveyors and Valuers Association) Charter.
Our clients include Aster, Magna, Hastoe, Guinness Partnership, the Forestry Commission, Trinity House, Dorset Police and the Salvation Army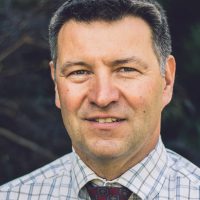 Ian Vicary 
– with over 25 years of experience – is regarded as an expert in his field.
Why choose Wessex Surveyors?
We offer:
Independent, impartial property advice
Energetic, caring and quality service
Reliable expertise, with over 25 years experience in property matters
A balanced, comprehensive opinion
Integrity, completely uninfluenced by any other organisation or person
Testimonials
A high proportion of our clients are returning customers
Thanks Ian – just wanted to say how much we were impressed with both of your reports. We plan to carry on with the purchase of The Old Rectory.
Thank you for completing the survey which we found to be very thorough and informative. The report was easy to follow and interesting to read. We are very pleased with the survey and how it was written and packaged. The cost of the survey was competitive and worth the amount…read more→
Thank you for your excellent report and photographs, it is very much appreciated.  We can now look at the flat with a clearer idea of what needs to be done, and it will also help our solicitor to move things forward. Mrs M, Leics Building Survey on Grade II Listed…read more→