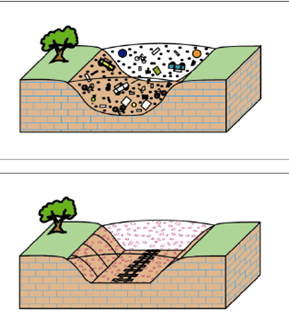 Artificial Ground / Made Land
Artificial ground, also known as made land is an area which has been previously excavated (worked ground) and subsequently been partially or wholly back filled.
Building on artificial land can be known to cause structural problems if built upon with foundations that do not take into account the subsoil. Site specific investigations should be made prior to building any foundations for new properties or adding new extensions.
In Dorset, there are some areas which have a higher proportion of artificial ground due to past excavations/ quarrying for building materials that Dorset is famous for.
If you are considering adding an extension to a property, during the process it may be that you will discover older sections of the property do not have appropriate foundations for the subsoil below. In some circumstances, this can lead to differential movement between older and new structures of a property down the line. For further information on this please read our case study relating to differential movement.