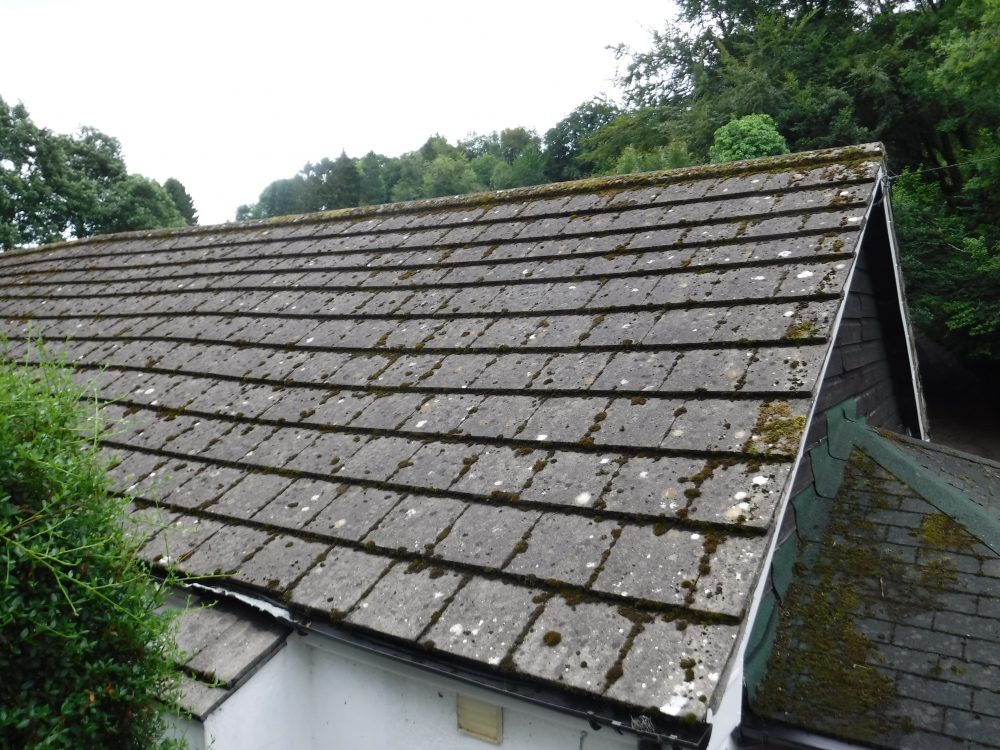 Replacement roof coverings
Our surveyor recently visited a property near Lyme Regis which was of mixed construction and immediately noticed that there was a problem with the roof which appeared to be undulating (see photo).  The roof was covered with a concrete interlocking tiled roof covering.  The original roof covering would probably have been a lightweight, felt or timber shingle-style covering but the replacement concrete tiled roof covering was heavier i.e. the concrete tiles increased the load-bearing weight on the roof structure.  The original timber roof structure was not designed to cope with the concrete tiled roof covering. Externally there was evidence of significant movement, sagging and deflection to the roof covering suggesting underlying weaknesses to the timber roof structure.  It appeared the movement was arrested by subsequent timber repairs and strengthening works in the roof void carried out under engineer's advice (see photo).  However the timber roof structure was still considered to be inherently weak. Our surveyor advised the roof would benefit from replacement to modern standards/best practice.  The future life of the existing timber roof structure was considered unpredictable and the client was advised to budget for complete replacement in the foreseeable future otherwise it would always remain a concern.
Concrete tiles are currently the most widely used roofing material. They are machine manufactured and are produced in a variety of sizes, shapes and colours. They are far heavier than some alternative covering materials which should be borne in mind if ever you are considering re-covering a roof.  Extra timber support is nearly always required and you should take advice before carrying out the work.